Most of us think negatively about stepparents, and that is mainly the way stepchildren and stepparents are portrayed in the media. Not all stepchildren are devilish and not all stepparents are wicked. There are exceptions, and you can actually make things work if you know a thing or two about dealing with stepchild. It is a stepparent's responsibility to connect with their stepchildren to ensure the security and happiness of a family. Let's find out what you can do in this situation.
Great Tips for Dealing with Stepchildren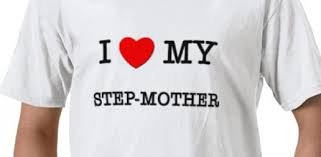 While it can be difficult to deal with your stepchildren, it is not impossible, especially when you pay attention to a few simple tips.
1. First Impression Matters
If you manage to make a good first impression, it really helps to take the pressure off and bring you closer to your stepchildren. It is better to arrange a short meeting first because anything that puts excessive pressure on the child may backfire. Keep your expectations limited and give the child some time and space to set the pace of this new relationship.
2. Give the Child Some Space
Giving some space is especially important when you have entered as a stepparent in the life of the child soon after a divorce between the two living parents. Remarriage usually means the child can never get his/her parents back together. You need to give them time for grieving, which they need after their hop slips away. Keep in mind that a child can try anything during this stage – they may even do things to destroy a new marriage, believing this would help their parents live together again. Be patient and offer your support only when the time is right.
3. Treat Stepchildren as Family
It is possible that your stepchildren have to travel between two parents, and this usually makes it difficult to live as one family. However, you do not make them feel special by making them feel as guests. Make them understand that they are part of the family. Assign them tasks, encourage them to share responsibilities, ask them to help with different chores, and attend parent-teacher meetings to make them feel that they are part of your world.
4. Try to Build a Friendly Relationship First
It is natural to have doubts when dealing with stepchildren. You may think no matter what you do they are not going to like you. This is not true, especially when you try to befriend them. Really, your goal should only be to maintain a friendship for the first few years instead of pushing yourself to love them. You should act in loving ways and give this new relationship some time to flourish. Until both of you start to love each other, live like good friends.
5. Develop Honesty and Trust
No relationship can work if the trust factor is missing. Do not expect your stepchild to start trusting you overnight. It is going to take some time because your child is going to notice how you behave in different situations. Be sure to listen to them carefully. Always keep their private info private. And take an interest in something your stepchild finds interesting. This may help you form a friendly relationship that will also include trust and honesty. Once they start trusting you, they might even talk about issues that they would never talk about with their biological parents.
6. Share Their Interests
It really helps to establish a bond by knowing about your stepchildren's interests and then take part in them. Do not reject the idea of doing something new with your stepchildren – you might actually like it. You can find something that interests you both. Encourage the child to try something you like – they may start to like it as well. It always helps to find a new hobby buddy, and this strengthens your relationship with the child.
7. Do New Things but Go Slow
In terms of dealing with stepchildren, you can always spend time with your stepchildren, develop a friendly relationship, and start new traditions. Still, you need to go slow and give them space and support to keep up. Also, understand that they need to have a past that you are not a part of, and it is okay. In fact, when your husband and your stepchild shares a memory from the past, do not just run away or let it to ostracize you. Instead, share something similar to be around and let them know that you had another life too.
8. Manage Fears and Emotions Carefully
Understand that anyone would respond with emotions of bitterness, anger, or resentment when the tender feelings of estrangement and rejection become overwhelming. Criticizing your stepchildren all the time and using attacking words can make them withhold themselves from you, and that is never going to be good for a healthy relationship. This will eventually lead to increased loneliness and polarization in your home. It may be difficult but you have to find some time to handle difficult emotions with your husband. Do not discuss those emotional issues in the presence of your stepchildren. At the same time, you need to ensure you do not let your negative emotions and fears take better of you. This keeps you from making negative comments and speaking out of your resentment.
9. Seek Help
When nothing else works and you still fail at dealing with stepchildren in the right way, look for help. You can work with a professional and talk about things you have already done and things you should do to change your circumstances. Ask your husband to attend with you, but do not force him. It may also help to join a support group for stepparents to learn how others have made things work in their favor.