Every cell in your body is composed of protein. Your body needs protein to build new tissues and repair old ones. Protein is also important for making hormones, enzymes and other body chemicals. Considering the role protein plays in muscle building, many people look for a way to add more protein to their diets. It is, however, important to look for ways to add more protein to your diet without adding many calories. Keep reading to find 10 more high protein low calorie foods that you can add in your diet without giving them a second thought.
10 More High Protein Low Calorie Foods
Here you will find some common food choices that provide you with enough protein without affecting your calorie intake.
1. Chicken Breast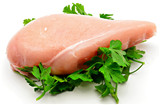 Protein: 30g, Calories: 197 (per 100g)
Quite like turkey breast, chicken breast is loaded with protein and contains fewer calories. You can enjoy a sizable portion of chicken breast without having to worry too much about increasing the calories intake.
2. Sirloin
Protein: 27g, Calories: 244 (per 100g)
Sirloin contains many calories, but it is an extremely rich source of protein as well. Just control the portion sizes and you can enjoy it in many ways.
3. Tuna
Protein: 26g, Calories: 116(per 100g)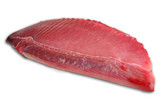 Tuna is another healthy option that provides you with loads of protein. It offers several health benefits because it contains omega-3s as well. Canned tuna contains 26g protein, but you can also eat raw tuna in sushi which still provide your body with enough protein. Be sure to stay away from tuna salad because it contains mayonnaise that will add to the number of calories.
4. Tilapia
Protein: 26g, Calories: 129 (per 100g)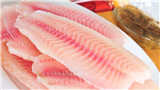 It is among the most popular white fish varieties and contains a good amount of protein. Eat it by baking or steaming because this leaves protein in it without adding more calories. Like other fish, it is low in fat and high in omega-3s, which is why it is extremely beneficial for your overall health.
5. Turkey Breast
Protein: 26g, Calories 189 (per 100g)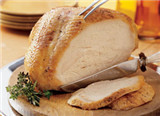 Eating turkey breast is yet another simple way to increase your protein intake without increasing your calorie intake. Eat roasted turkey breast because it contains a little amount of sodium and loads of protein. You should avoid processed turkey meat though because it can bump up your calories.
6. Shrimp
Protein: 24g, Calories: 99 calories (per 100g)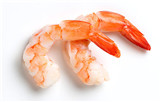 Shrimp is loaded with protein and has fewer calories. It is one of the best high protein low calorie foods you will find out there. The only one concern is that it is high in cholesterol, which means you'd better keep an eye on your portion sizes.
7. Tempeh
Protein: 19g, Calories: 193 (per 100g)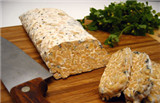 It's a part of many vegan diets and provides you with enough protein without adding your calories intake. It makes you feel full for long, so it's a great food to add to your weight loss diet. It serves as a healthy substitute to meat.
8. Eggs
Protein: 13g, Calories: 155 (per 100g)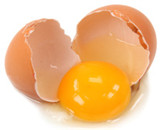 While eggs may not have the best ratio of calories to protein, they still serve as a great source of protein. Eating eggs is actually one of the fastest and easiest ways to provide your body with a good amount of protein.
9. Nonfat Cottage Cheese
Protein: 10g, Calories: 72 (per 100g)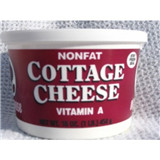 Adding nonfat cottage cheese to your diet is a surefire way of cutting out some calories while loading your body up with a good amount of protein. You will find most bodybuilders keeping nonfat cottage cheese in their diet because it helps build lean muscles. You can also use it as a healthier cheese substitute for calorie-rich cheeses, like mozzarella or ricotta.
10. Tofu
Protein: 8g, Calories: 72(per 100g)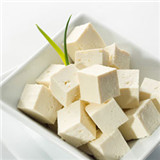 Tofu is also one of the high protein low calorie foods that we recommend. Eating tofu is a great way of meeting your protein needs without adding too much calories. It is basically a soy product, so it has good protein with fewer calories. You can use it in place of fattier cuts of meat like hot dogs or ground beef.
11. Greek Yogurt
Protein: 7.3g, Calories: 87 (per 100g)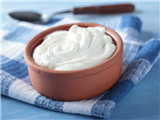 Greek yogurt offers a good amount of protein with several health benefits. It's good for your heart because a 6-oz serving of Greek yogurt has no cholesterol or saturated fat. It also contains 20% calcium that makes it good for bone health. It is equally good for weight reduction and muscle accretion.
Suggestions for High Protein Low Calories Meal
You may have already figured some of the high protein low calorie foods you want included in your diet, but you need to remember a few things when opting for these food items. Make sure to add a lean protein source in your meal to get enough protein without overdoing the calories. Turkey and chicken breast, cod, egg whites, canned tuna, tilapia, tofu and low-fat cottage cheese are all a great options, but be sure to add vegetables to your diet as well. You can opt for kale, spinach, asparagus, broccoli, onions, zucchini, peppers, lettuce, carrots and cabbage to your diet to keep your protein intake high.
ŸOne great breakfast choice is to have an egg white omelet with veggies and low-fat cheese.
ŸA grilled chicken salad with chickpeas will serve great for lunch.
ŸOpt for a lean sirloin steak with veggies for dinner.