Running is an excellent exercise that is easy to perform and helpsto maintain healthy weight. Running 5 miles a day seems daunting at first, but with practice, dedication and determination, you will soon conquer it and make it a routine. It is important to remember that your body needs fuel when exercising, so you should ensure that you consume enough calories to assist with exercise and recovery, and ensure to hydrate before, after and even during running.
How Many Calories Are Burned from Running 5 Miles a Day?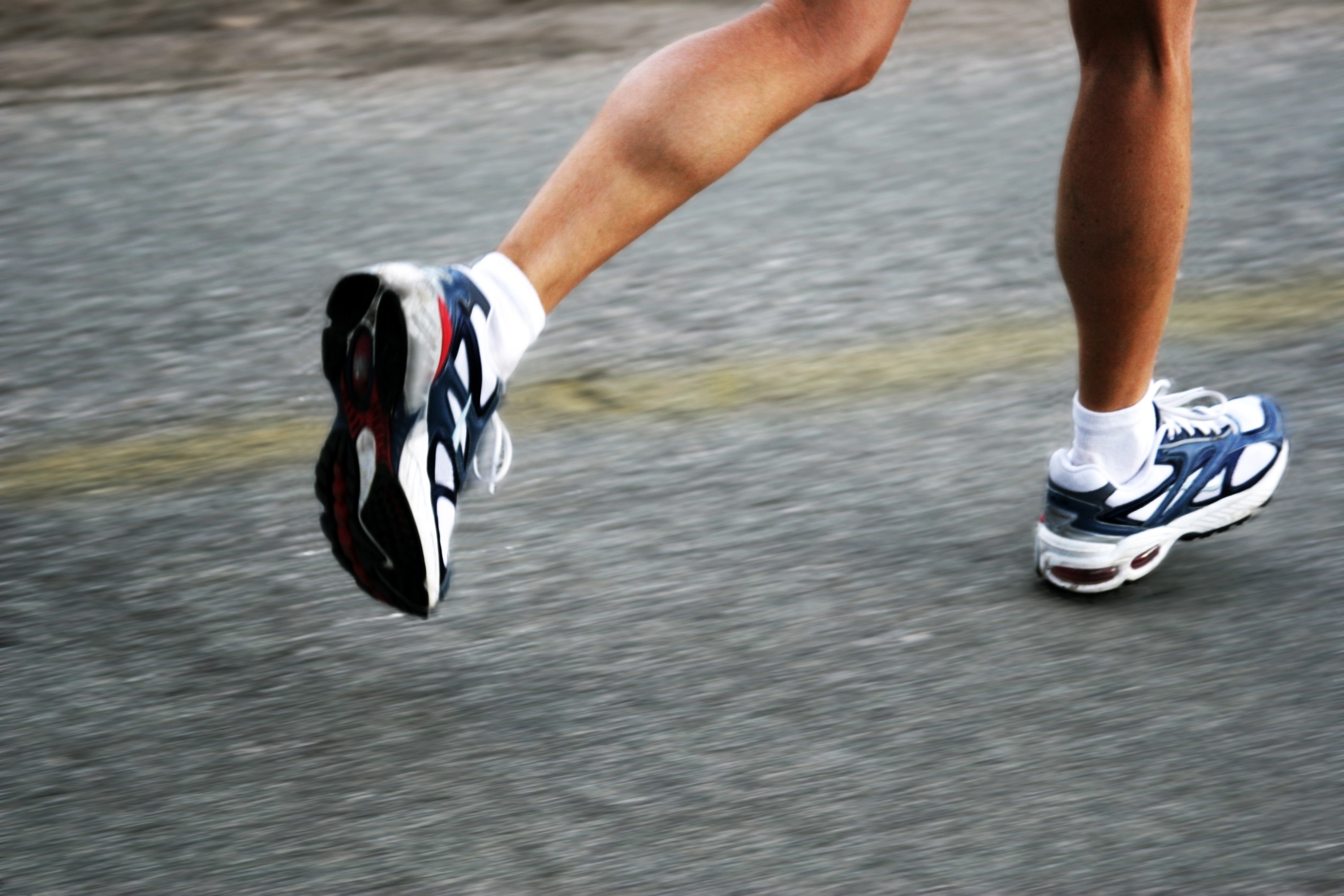 The amount of calories you burn from running depends on the speed and intensity in the running course, and your body weight. On average, a person weighing 185 pounds would burn around 740 calories when running at a pace of 6 miles/hour; people weighing 155 pound would burn an average of 620 calories when running at the same pace; and a person weighing 125 pounds would burn around 500 calories with the same pace. HERE are the details of calories burned when running for people with different weight and running at different intensity.
Can Running 5 Miles a Day Lose Weight?
Running is a great exercise that works numerous muscles groups and promotes blood flow. Because a great amount of energy is required in running, this activity burns calories and fat.
An important thing to remember is that running can be difficult, and you may struggle at first when running 5 miles a day. If you start off slow, perhaps only running a few miles a day first, then continue to build up the duration of your runs, you will find it easier to reach your goals and start noticing the beneficial effects of consistent running. Pushing yourself too hard can lead to injury, and even stop you from continuing with the activity. For this reason, you shouldn't attempt excessive speeds and distances that you aren't ready for.
How to Lose Weight by Running 5 Miles a Day
1. Running in a Fat-Burning Type
You can try to run in a fat-burning running type which requires a slow pace of medium intensity for a long period of time, as opposed to short bursts and sprints. It is also advisable to avoid the consumption of sports drinks, or any other food or beverage rich in carbohydrates, as this will diminish your body's dependence on fat for energy, leading to less fat being burned.
2. Sprint Intervals
Sprinting raises your heart beat significantly and causes a large amount of calories to be burnt. Sprint interval training can be an excellent way to weight loss, as you will not only burn calories during the sprint, but for a longer duration after the sprint as well. It may be advisable to sprint uphill as this will provide a more intense workout, and be easier for your joints and muscles than on flat ground. Always remember that sprints require maximum effort at full intensity, otherwise it is just a fast jog.
3. Strength Training
Adding strength and weight training along with the cardiovascular activity of running will help to ensure that it is fat that you are burning, rather than muscle. This is because if you were to just run and apply no strength training, it is likely that you will reduce in muscle mass, along with body fat. By doing strength training 2 to 3 times each week, you will more likely burn fat in the running course.
4. Recommended Running Scales
For beginners who are just beginning the activity of running, you should run from 10 to 30 miles per week, unless you were training for a marathon, whereby you should aim to run around 30– 40 miles per week. Intermediate runners should run from 15 to 35 miles per week, 40 – 50 miles for those training to run a marathon. Advanced runner, naturally, should run a little more than intermediates. Advanced runners should run around 30 to 50 miles per week, for marathontrainers, they should run between 40 and 60 miles a week.
5. Diet
To lose weight, you essentially have to burn more calories than you consume. This is why it is important to avoid overeat, and to exercise regularly. At the other end of the spectrum, skipping meals or not eating sufficient calories can both lead to retaining weight, as your body will slow down its metabolism to burn fewer calories, due to the deficiency in calorie intake.
How to Stick to Your Running Routine
1. Run with Others
Running with others has numerous benefits and one of them is to motivate you to stick to your running routine. Knowing that some people will wait for you is such a social pressure that will push you to keep running. Besides, running with others makes running more fun and sociable, although try not to get too distracted with gossiping.
2. Try Something New
There are many alternatives to a simple long distance run, including obstacle courses and off-road running. If you began to grow tiresome of the same routine of running, applying for new activities such as trying a new challenging healthy diet, this can help to keep exercise exciting.
3. Run Like a Tortoise
Ok, so don't literally run like a tortoise. What this means is to start off slow, and gradually build up the intensity of your runs. A marathon runner will rarely begin their training program by running over 20 miles, instead, they start off slow and gradually build up intensity, which will help to prevent injury, and ensure that the exercise is not too strenuous.
4. Take a Break
Although running 5 miles a daycan have great benefits on your health, you do not have to run every day to see benefits. Running every day is almost impossible for many people, and there is nothing wrong with taking a few days here and there for rest and recuperation as the body needs weekly, monthly and annual rest periods to recover from physical activity, just remember to never stop entirely.
5. Eat a Healthy Breakfast
Breakfast is said to be the most important meal of the day, because a good breakfast can fuel you for the day, providing you with the energy that you need for physical exertions, like running. Skipping breakfast will make you feel empty and unprepared for physical activities, therefore a healthy and good breakfast help you run with sufficient energy and stick to your running routine.