You become a pediatrician when you specialize in the care of children. You will be diagnosing, treating, and offering preventative guidance on childhood disease, illness, and injuries. To be a pediatrician, you need to earn a doctoral degree in medicine. It is also essential to receive training in working directly with kids. There are many benefits of becoming a pediatrician, like you can work in hospitals or choose to work in private practice and still earn some good money. Let's find out more about it.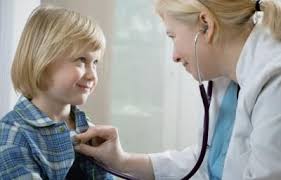 Benefits of Being a Pediatrician
1. You Get a Good Compensation
When working as a pediatrician, you can make an average of $168,650. You should expect more when working in private practice, as it could go up to $173, 930/year, and that is just an average annual income. You may also enjoy several benefits, which usually vary by employer.
Typically, you will have dental and vision coverage, health insurance, retirement benefits, and paid time off. Other possible benefits include disability insurance, life insurance, paid professional memberships, employee wellness services, and tuition reimbursement.
2. You Have Several Employment Opportunities
You will have the opportunity to pursue training in several subspecialties, such as rheumatology and nephrology. Once you have pursued this type of training, you will be able to choose from a variety of employment opportunities. You can also opt for other subspecialties and hope to get more employment opportunities. Some popular choices for subspecialties are pediatric general surgery, developmental-behavioral pediatrics, pediatric pulmonology, and pediatric neurology.
3. You Enjoy Flexibility
You are going to enjoy greater flexibility as compared to other specialists when you choose to be a pediatrician. This is certainly one of the more impressed benefits of being a pediatrician. You can make good money even by working fewer hours as compared to other doctors.
General pediatricians work fewer hours as compared to other specialists; in fact, pediatric emergency medicine physicians are working 440 fewer hours as compared to family practice physicians. Moreover, you can also choose to work as a pediatrician on a part-time basis.
4. You Enjoy Great Job Satisfaction
Statistics show that the general pediatricians usually enjoy the greatest job satisfaction as compared to internal medicine physicians. They report the greatest job satisfaction based on community relationships, personal time, patient relationships, relationships with colleagues, and patient issues. These pediatricians are also less likely to deal with job stress and burnout.
5. You Help Children
One of many benefits of being a pediatrician is that you will be helping with children. This will be a big plus for anyone who loves working around children. You can develop ongoing relationship with your patients, as you are going to watch babies become toddlers, and then growing children.
6. You Help Improve Public Health
The public health aspect of your job may also help you find added satisfaction. You will be among primary promoters of immunizations, such as measles and smallpox, and help raise awareness. You will be teaching parents how they can prevent the spread of these diseases.
How to Become a Pediatrician
Considering the benefits of being a pediatrician, you may be thinking how you can pursue a career in this field. Here are the steps you need to follow to become a pediatrician.
1. Get a Bachelor's Degree
You need to complete premedical courses and then start medical school. Some of the courses you need to complete as an undergraduate include biology, organic and inorganic chemistry, and physics. Sometimes, it is better to get a bachelor's degree to avoid dealing with a fierce competition that you have to face after completing premedical courses.
You can also improve your chances of securing a place in a medical college by gaining some paid clinical healthcare experience, taking on some leadership positions during your time in college, and participating in extracurricular activities. You also need to prepare for the MCAT (Medical College Admission Test) to secure a place in the best medical school.
2. Graduate from Medical School
You can complete 4-year allopathic medical school and get a M.D. degree, or you can complete 4-year osteopathic medical school to earn a D.O. degree. Irrespective of what you choose, you will be able to practice medicine as a pediatrician. Just bear in mind that osteopathic programs usually have more emphasis on the musculoskeletal system.
3. Get Your License
After completing graduation, you need to earn a license to start practicing medicine. You have to pass the United States Medical Licensing Exam (USMLE) if you are an allopathic physician, whereas osteopathic physicians have to pass the Comprehensive Osteopathic Medical Licensing Exam (COMLEX).
4. Complete a Pediatric Residency
After you have earned your license, it is essential to complete residency training in pediatrics, which lasts for three years in most cases. You will have to complete clinical rotations in certain sub-specialties, such as emergency medicine, adolescent medicine, cardiology, and endocrinology. You may also have to conduct research, attend lectures, and gain teaching experience.
5. Get a Board Certification
After completing your residency, it is a good idea to earn board certification in pediatrics. While you do not require the certification, it tells your patients that you are highly competent in your specialty. Keep in mind that continuing education is essential if you want to maintain board certification.