Methylprednisolone is a glucocorticoid derived from progesterone, a natural hormone produced by your adrenal glands. It is used as a steroid to treat asthma, allergic reactions, inflammation, skin conditions, ulcerative colitis, arthritis, lupus, psoriasis, breathing disorders, and may also be used to lessen some symptoms of cancer.
Can You Take Methylprednisolone and Alcohol Together?
There is no official affirmation that prohibits the consumption of alcoholic beverages in moderation while taking methylprednisolone. However, it depends a lot on the reason you're taking the medication in the first place. For example, if you're taking the medication to mitigate alcohol induced hepatitis, or cirrhosis of the liver, you probably shouldn't be drinking at all. Otherwise, drinking in moderation shouldn't be a problem, but since Methylprednisolone is known to cause stomach bleeding and dizziness, and drinking alcohol on a daily basis increases this risk, you should make sure that you're not drinking daily. If your condition worsens after consuming methylprednisolone and alcohol, you should immediately stop drinking, and consult your health care provider.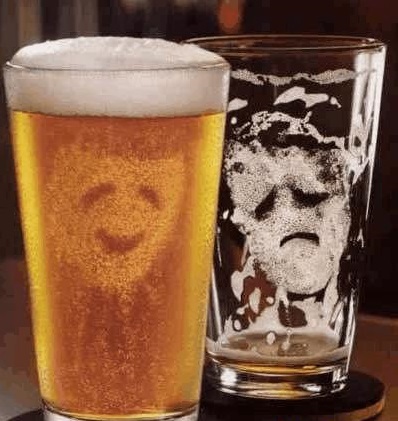 Other Drugs to Avoid When Taking Methylprednisolone
There are many medicines that can interact with Methylprednisolone. Below is a partial list of these medicines:
Aspirin, if taken in high dosage or on a daily basis
An anticoagulant, such as Coumadin, or Jantoven (Warfarin)
A diuretic (water pill), such as (Furosemide, Indapamide, or Chlortalidone)
Diabetes medication or insulin therapy
Cyclosporine medication, (Neoral, Restasis, Gengraf)
Ketoconazole medication, (Xolegel, Extina, Nizoral)
An anticonvulsant, phenytoin, (Dilantin, Phenytek, Dilantin-125)
Rifadin to treat tuberculosis and leprosy or
Phenobarbital, ( Solfoton, Luminal)
This is only a partial list and methylprednisolone may interact with other drugs. Tell your health care provider about all medications you use. This includes over-the-counter prescription, herbal products, and vitamins. Do not take any new medications without consulting your doctorfirst.
Precautions to Take Before Taking Methylprednisolone
Inform your health care provider and pharmacist if you have any allergies to methylprednisolone, tartrazine (yellow dye), or any other medications.
Inform your health care provider and pharmacist on any prescription and non-prescription medications you are taking, especially blood thinners such as Coumadin (Warfarin), aspirin, arthritis medications, macrolide antibiotics (Azithromycin, Clarithromycin), eye medication (cyclosporine ), heart medication (Digoxin), A diuretic (water pill), hormone therapy (estrogen), dermatitis medication (ketoconazole), oral contraceptives, phenobarbital, epilepsy medication (phenytoin), tuberculosis medication (Rifadin), bronchodilator (Theo-24, Theolair), and vitamins.
Inform your health care provider and pharmacist if you have ever had kidney, intestinal, ulcers, heart disease, or diabetes; high blood pressure, underactive thyroid gland, herpes eye infection, mental illness, myasthenia Gravis, seizures, osteoporosis, or tuberculosis.
Inform your health care provider if you are pregnant, plan to become pregnant, or are breast-feeding.
Inform your health care provider if you are planning surgery, including dental surgery, or inform your dentist that you are taking methylprednisolone.
Remember, if you have a history of ulcers, take large doses of aspirin, or are taking arthritis medication, limit your consumption of alcoholic beverages while taking methylprednisolone. Methylprednisolone and alcohol make your stomach and intestines more susceptible to the irritating effects of aspirin, certain arthritis medications, and ulcers. Therefore, you should limit your consumption of alcohol if you are taking these medications or have ulcers.
How to Take Methylprednisolone Safely
Methylprednisolone can be taken orally by mouth andyour health care provider will prescribe a dosage schedule that best fits your needs. You'll need to follow the directions on the label carefully, and remember to ask your health care provider or pharmacist to explain anything you do not understand. Take this drug exactly as directed, don't take more or less of it, or take it more often than prescribed by your health care provider, and do not discontinue taking this drug without talking to your doctor. Discontinuing use abruptly can result inloss of appetite, weight loss, upset stomach, vomiting, confusion, drowsiness, joint and muscle pain, fever, peeling skin, and headache.
After taking methylprednisolone for a long period of time, your health care provider will decrease your dose gradually before discontinuing altogether. However, you'll need to stay vigilant for the signs of the side effects during withdrawal, and report them to your doctor.
Possible Side Effects You Should Know
Besides the doubt whether you can take Methylprednisolone and alcohol together, you should also pay attention to the possible side effects. Tell your physician if any of these symptoms persist or become severe:
Anxiety, insomnia, restlessness or depression
Any dizziness
Stomach irritation
Acne, easy bruising, or increased hair growth
Absent or irregular menstrual periods
If you experience any of the following symptoms, call your physician immediately:
Swollen face, lower legs, or ankles
Vision problems
A skin rash
An Infection or cold that lasts a long time
Black or bloody stools
Muscle weakness