It is not uncommon for pregnant women to go into preterm labor due to different issues. When it happens, your doctor may decide to give you certain drugs to reduce the risks of premature birth. Nifedipine or Procardia for preterm laboris a common choice because this anti-angina drug is from the category called the calciumchannel blockers. The drug helps delay delivery for several days by making sure that not enough calcium moves into the muscle cells of your uterus, which in turn helps prevent contraction. Is Procardia the best option available to deal with preterm labor? Are there any side effects?
How Can Procardia Help with Preterm Labor?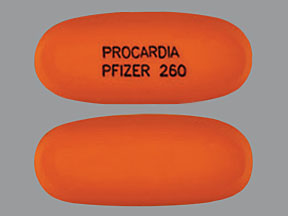 As mentioned already, the main purpose of taking Procardia is to reduce the frequency and number of uterine contractions. How effective it proves varies from woman to woman, but it still works quite well in most cases. Procardia or calcium channel blockers can delay delivery, but its effectiveness usually depends on how far dilated your cervix iswhen you start taking the medication.
While Procardia may not make a huge difference in terms of delaying delivery, it still helps reduce a baby's risk of dying by 40%. It also improves a baby's lung function, especially when combined with steroids.
Dosage for Procardia for Preterm Labor
Procardia (Nifedipine) works for preterm labor quite effectively, but you need to ensure that you are following correct dosage guidelines. First, your doctor will keep an eye on your blood pressure before administering Procardia. For the initial dosage, 20mg of Nifedipine can be chewed for accelerated absorption. The second dose of 20 mg can be taken if uterine contractions do not stop after half an hour of the first dose, which should also be chewed for better effects. Keep in mind that you should not take more than 40mg of Nifedipine within the first hour, and never take another dose after the second one for at least 3 hours. And you can take 20mg of Nifedipine every 3-6 hours for 48 hours if contractions do not stop, but make certain that you do not exceed 160g in 24 hours. However, you should stop taking it if you notice marked hypotension, with systolic blood pressure going below 90mmHg.
It is important to keep in mind that while there are immediate release capsules available, the FDA has not approved them for the treatment of premature labor. Moreover, you should avoid those capsules if you already have hypertension or coronary artery disease because this may lead to cardiovascular complications.
Side Effects of Procardia for Preterm Labor
During the medication course, you need to ensure that you do not exceed the dosage limit and always stick to your doctor's instructions. While Nifedipine for preterm labor is a common choice, there are some possible side effects that you may experience after taking Procardia.
For the mother: You may experience certain side effects such as nausea, headache, and flushing. Procardia can also make your blood pressure to drop considerably.
For the baby: Procardia may cause certain side effects in the baby as well. It usually depends on what side effects the mother experiences. Any considerable drop in your blood pressure for an extended period will affect blood flow to the baby as well.
Due to its side effects related to your cardiovascular system, it is important that you do not take Procardia for preterm labor if you already have conditions, such as heart disorders, low blood pressure, etc.
Real Experiences from Other Moms
Take Procardia Without Health Concerns
"I am currently taking Procardia for preterm labor. I have already visited the hospital for a number of times to deal with my preterm contractions. I take Procardia immediately when I feel contractions, which slow down after I take it. I had to take it during my last pregnancy as well - I took it once every 6 hours during may last pregnancy, which made my last trimester quite frustrating. It did not affect the health of my daughter though. It definitely feels miserable after taking the medication, but I believe it is necessary."
Take Procardia Since 28 Weeks Pregnant
"I have been taking Procardia (20mg) since I was 28 weeks pregnant. I take it every four hours and am 34 weeks along. Initially, it really helped stop contractions quite well, but has not been as effective as it previously was. I take one every four hours but still experience contractions. They are not regular though."
Procardia Extend the Intervals Between Contractions
"I started taking it four times a day – I started with 10mg only. Then, I had to take one 10mg every four hours, and now I am taking 20mg every four hours to keep contractions at bay. While they have not really helped stop my contractions, they have definitely proven effective in putting more time between contractions. I experienced some side effects when I first started taking it, but nothing now."