If you share with anyone about your decision to be a nurse, his or her immediate question will be, "why do you want to be a nurse?" Any BSN (Bachelor of Science in Nursing) or MSN (Master of Science in Nursing) graduate will tell you that nursing is really a great degree choice as there are so many wonderful things to be a nurse.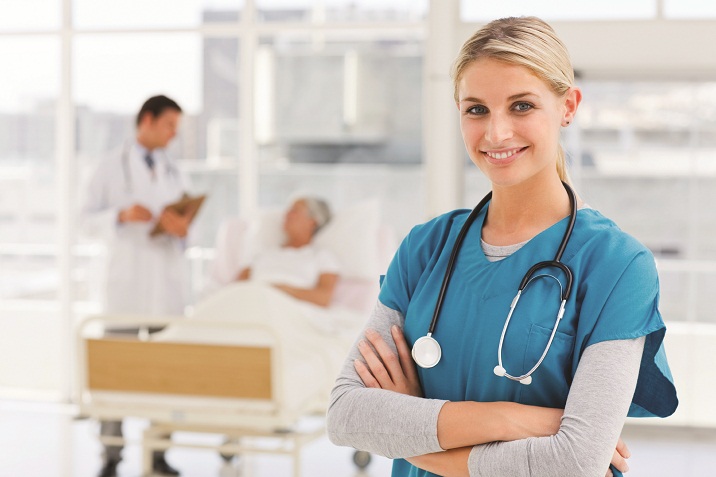 Why Do You Want to Be a Nurse?
There are so manydifferent reasons why you should consider a career in nursing. Below we list the most common ones that people have chosen to be a nurse.
1. Nursing Is a Respectable Career
Gallup research polls have rated nursing as the most respected profession. Nurses offer help to individuals in the most critical moments of their lives. You will be proud of your career as people look up to you. The most satisfying aspect of nursing is the ability to make a difference in people's lives. This profession also offers opportunities for personal growth in your participation in the process of helping and saving people.
2. You Can Care for Your Family and Friends
Your skills in nursing are not limited to your place of work. You can use your knowledge and skills to care for an ailing family member or friends. You can also assist them in case of emergencies before they go to hospital. This should be one of the great answers to the question, "why do you want to be a nurse?"
3. Nursing Offers Flexibility
Registered nurses have flexible working schedules. You can choose to work during the day or at night, or work for 3 or 4 continuous shifts and then take the rest of the week off. Such a flexible schedule is ideal for people who are pursuing another career, education or have a demanding family. In addition, you can work in any state or hospital as long as you have the required skills and experience.
What's more, registered nurses can take their careers into different directions including trauma care, geriatric care or as a legal nurse consultancy. You can also work as an administrator in health care agency or as a teacher. Other options for registered nurses include writing and researching on health-related issues. You will have unlimited opportunities as you learn and grow in this field.
4. Nurses Earn Competitive Salaries
A study conducted in 2005 indicated that nursing practitioners earned between 60,000 dollars and 90,000 dollars based on their geographical location and experience. The salary range has been increasing because of the rising demand for qualified nurses. You will earn attractive benefits and wages as a nurse. Your earnings will increase as you gain more experience in the nursing field.
5. The Industrial Demand for Nurses Is Increasing
Nursing is among the fastest growing careers in the US. A study conducted by Health Resources and Services Administration (HRSA) has predicted a 26% increase in the demand for registered nurses by 2020. This steady increase in demand for nurses makes nursing the second-best career in healthcare. The increasing number of aging baby boomer offers new job opportunities for geriatric nurses. So, you need not to worry about finding a job if you are a good nurse.
6. It Is a Personal Preference and Interest
Many people register for a nursing degree program because nursing is their career of choice and preference. If you have a growing interest in nursing, you will find fulfillment and satisfaction when you work as a registered nurse. Nursing is a popular second-career choice for many people. If you are employed and looking for another source of income, then nursing is an excellent choice.
People's Experience of Choosing to Be Nurses
You may have found your answer to "Why do you want to be a nurse?"Here are some people who made this choice before sharing their ideas about becoming a nurse.
"I find nursing a fast-paced profession because I often have to make split-second decisions. I have to be alert at all times and ready to respond to situations within short notices. I find nursing exciting because I handle different issues every day. No two days are alike in nursing. I handle different patients and solve different problems each day."

"My desire to help people in their most vulnerable moments motivated me to choose the nursing profession. All nurses have this trait and often act as advisors, confidants and friends to their patients. I have an opportunity to empower people to take charge of their health and enhance the quality of their lives. I feel so happy with that."

"I have a long and sustainable career in nursing because of its flexibility. I have more than 100 specialties in the field to choose from, including critical care, forensic nursing, anesthetist nursing, etc. Once I identify my perfect specialty that matches my strengths, I can build a life-long career out of that specialty. "
How to Become a Nurse
After answering the question, "why do you want to be a nurse?" maybe you have made the decision to become an excellent nurse, then you need to know how you can become a nurse. Just follow the instructions below.
Determine your preferred level of nursing and area of specialization. Education requirements vary across nursing levels and specialties. You can work as a registered nurse, nursing assistant, nurse practitioner or as a licensed vocational nurse. There are different areas of specialization in each category and you can get a good choice.
Get the necessary education. Determine the education requirements for your preferred area in nursing and enroll into a suitable institution. Most positions in the field require a degree. The most common degrees include a certificate, associate degree, bachelor's degree, master and doctorate of nursing.
Get certified in your profession. After your graduation, you will take another exam to get a certificate in your preferred area of specialization. It is possible to find a job before you have the certificate, but many employers prefer certified nurses, especially working in advanced nursing levels.
Get a job in your specialty. After attaining the necessary education and certification, you can look for a job in the healthcare industry. You may not get a job in your preferred area. However, you can gain good experience to qualify you for a better job.
Go back to school. You need to study further if you want to work in advanced levels of nursing. A degree or certificate in nursing is not enough. Going back to school will help you keep up and advance in your profession.