Ibuprofen is a nonsteroidal anti-inflammatory drug (NSAID). This kind of drug works by inhibiting inflammation-causing chemicals known as prostaglandins. Ibuprofen is available in two main forms: tablets and capsules. It is sometimes combined with other drugs to treat colds, cough, and headaches. But, how safe is this widely used drug? Is it bad for your liver?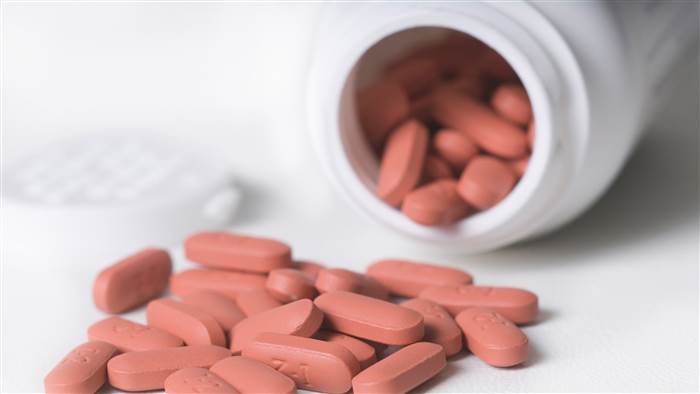 Is Ibuprofen Bad for Your Liver?
Although ibuprofen is one of the safest NSAIDs, in rare cases, it can cause serious liver problems. It causes an increase in the level of aminotransferase (ALT) enzyme which is released when the liver cells are damaged or die. An increase in ALT is an indication of a liver disease or damage to the liver.
Excessive intake of ibuprofen can also cause toxic hepatitis. For patients who have liver disease or disorder, continued use of ibuprofen can have adverse effects. In such a case is essential that you seek advice from a medical practitioner before taking ibuprofen.
Many patients with hepatitis C are advised against taking ibuprofen. In case they have to receive ibuprofen treatment, strict medical supervision is required.
Tips for Taking Ibuprofen to Avoid Liver Damage and Other Side Effects
Is ibuprofen bad for your liver? Maybe, and it can have other side effects if taken in a wrong way. So extra care is needed when taking ibuprofen.
Before Taking Ibuprofen
Note that you should inform your doctor, pharmacist or dentist in the following cases:
You have a history of high blood pressure or hypertension.
You have ever had deep vein thrombosis (DVT) or any other blood clotting conditions.
You have had a problem with your liver or kidney functions.
You have a history of blood sugar and cholesterol.
You have allergic reactions to certain medicines or asthma.
You have any history of stomach or duodenal ulcers.
You are either pregnant, trying for a baby or already breastfeeding.
You have a heart condition.
You have ever experienced an allergic reaction to any other NSAIDs such as diclofenac, aspirin, indomethacin, and naproxen.
You suffer from any connective tissue conditions like lupus (systemic lupus erythematosus).
How to Take Ibuprofen
Always ensure that you read the printed information on the leaflet provided by the manufacturing company. It provides comprehensive information about how the medicine works and the side effects that could be experienced after taking the drug.
Adults and children aged 12 years and above take 200-400 mg three or four times a day, depending on the severity of the issue. Ibuprofen may also be prescribed in a slow release form (modified-release tablet). In such a form, the dosage will be different. When taking ibuprofen in the recommended dosage, you often don't have to keep worrying "Is ibuprofen bad for your liver?"
For children less than twelve years, the dosage depends on the age and weight. It starts at 2.5 ml three times per day for children aged 3 to 5 months, and rises to 15 ml, three times a day for children aged 10 to 11 years.
Take ibuprofen after meals. This will ensure that the walls of your stomach lining are protected. The practice will also prevent indigestion.
If you are taking the modified-release ibuprofen, make sure that you swallow the tablet whole with water. Do not chew, crush or break it.
In case you are taking ibuprofen from a sachet, put the contents into a glass of water and drink immediately.
In case you forget to take your medicine, continue with your next dose as usual. Don't take a double dose to make up for the missed one!
The Effects of Other Common Painkillers on Liver
Acetaminophen
It causes liver damage due to overdose or prolonged use. Large doses of acetaminophen deplete the liver of glutathione, an essential antioxidant that detoxifies the liver, neutralizes free radicals and boosts the immune system. So when this super antioxidant is depleted, the result is liver damage.
An overdose consists of ingestion of 15 mg of acetaminophen in a single dose. However, patients who take alcohol can still be adversely affected when they take the standard dose.
Do not take more than four doses in a day, and do not take acetaminophen for more than 10 days for adults, and 5 days for children. The dosage period should be shorter for people with liver problems.
Aspirin
Is ibuprofen bad for your liver? You already know the answer. What about aspirin? Aspirin can inhibit some liver function tests when it is taken before the tests are done. It should also not be given to children under 17 years as it can lead to a rare but serious condition called Reye's syndrome. This condition causes swelling of the brain and liver.