Grits are a beloved breakfast dish in the United States. Over the years, it has evolved and entered the world of lunch and dinner cuisine as well. The great thing about this staple is it is simple to prepare and goes a long way in satisfying your appetite. However, not everyone can enjoy grits if they aren't careful. Several Americans suffer from celiac disease and have to be extremely selective when picking out food products. This leads to the question: Are grits gluten free?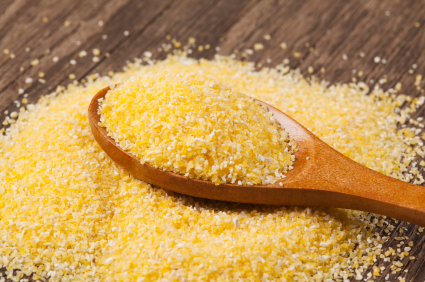 Are Grits Gluten Free?
Grits in their purest form come from corn and therefore are gluten free, but that only applies for certain brands. Some grits are made from other grains and are not safe for you if you must follow a gluten free diet.
Watch out for cross-contamination. Often, even if grits are made from corn, it can be unsafe for you to eat them if you have gluten sensitivity or suffer from celiac disease because of cross-contamination. This occurs when manufacturers process the grits on the same equipment they use to process other grain products. Residue is left on the equipment and transferred to the grits, thus tampering them enough so that they are no longer considered gluten free.
Do read labels before purchasing. In these modern days, there are also grits which are made from barley. As you probably know, barley is one of the many grains that contain gluten. With this and all the other things to consider, it is very important to read labels, pay attention to the ingredients and look for any warnings which state the grits were processed in a plant that handles other types of grains. Pay close attention the ingredient in the grits you want to purchase.
Safe Gluten-Free Grits to Buy
Are grits gluten free? Yes, but only for certain brands. Therefore, it is important to find brands which can provide you with what you need. Here're some options:
Bob's Red Mill – This is a recognized brand by individuals seeking gluten free products and food. Amongst its many products is gluten free grits. One thing to keep in mind is Bob's produces other products that contain gluten under the same brand name.
Medford Farms – This brand prides itself in freshness, which is exactly why you find its products in the frozen food section. Its gluten free grits are packaged in a tube, resembling a sausage package.
Palmetto Farms – In order to retain the natural oils that come from corn grains, this brand uses a stone mill to produce its grits. Using traditional methods, Palmetto's original grits are a gluten free standard.
Sam Mills – This Romanian brand is known for producing gluten free products for people suffering with celiac disease. Because it is located abroad, it is often easier to locate and order Sam Mill's gluten free grits online.
Arrowhead Mills – This brand prides itself in meeting U.S. gluten free standards. It offers a boxed gluten free grit made of yellow corn.
Julia's Pantry – Julia's processes and produces organic steel-cut gluten free grits. The brand maintains that it regularly tests its products to ensure they meet regulated standards.
Making Gluten-Free Grits at Home
Are grits gluten free? Yes, certain brands are but there could be cross contamination during processing, you can make it at home to make sure it is totally gluten free. Often, you need to get creative when following a gluten-free diet. With a little planning, you can still indulge in many of the tastes and textures you have enjoyed in the past. This recipe is a great example on how to enjoy gluten free grits:
Ingredients
1 cup of amaranth
1 clove of garlic, pressed or finely chopped
1 medium onion, finely diced
3 cups of vegetable stock or water
Soy sauce (season to taste)
Sea salt (season to taste)
Hot sauce (season to taste, optional)
2 plum tomatoes, chopped (for garnish, optional)
Directions
Pour the vegetable stock in a 2-quart saucepan. Add the amaranth, garlic and onion.
Bring to a boil, and then reduce heat to a simmer. Cook covered for 20 minutes or until most of the stock has been absorbed.
The amaranth should be crunchy, not hard. If it is still watery or not cooked enough, raise heat to a gentle boil for 30 seconds while constantly stirring.
Add soy sauce and salt to taste. If desired, add a couple of drops of hot sauce and garnish with tomatoes. Bon appetite!