Potassium is one of the essential nutrients that the body needs to function at its best. It serves many roles, including minimizing muscle tightness, lowering sodium levels, and maintaining healthy blood pressure levels. It is also important for heart and digestive functions. The recommended daily intake of potassium is 4.7grams. Adding fruits with potassium to your diet is the best way to get this mineral.
Fruits with High Levels of Potassium
1. Dried Apricots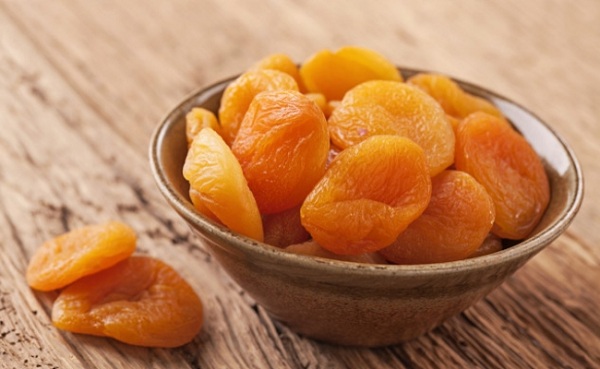 At 1162 mg per serving, dried apricots are one of the best fruits with potassium to enjoy. These can be added to cereal or oatmeal, or incorporated into smoothies. Unfortunately, these are also high in sugar, so consumption should be monitored accordingly. Apricots make a great addition to salad and marinated meats for a meal as well.
2. Raisins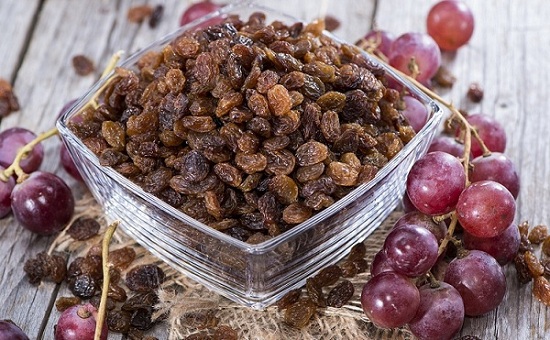 For 749 mg of potassium, reach for a handful of grape raisins. You can make your own at home by dehydrating fresh grapes, and therefore cut down on the added sugar that comes from their store-bought counterparts. Raisins account for 5% of the recommended daily value of potassium. These are delicious when sautéed with spinach as a side for dinner, added to salads, blended in smoothies, or enjoyed with celery and peanut butter.
3. Prunes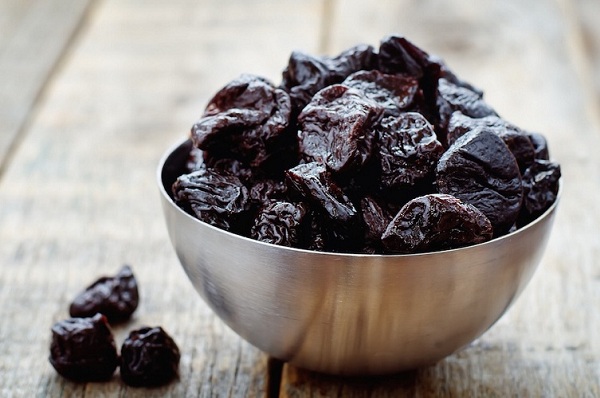 Prunes carry 732 mg of potassium per serving. They are also high in fiber which allows them to be the ideal afternoon snack to stay full and focused, as well as get vital nutrients. Prunes are known for their digestive benefits. Too much can be exceptionally cleansing –and not quite as enjoyable. Stick to smaller portions of this fruit. It is often used when making cookies, blended into a juice, or enjoyed as a dried fruit snack.
4. Medjool Dates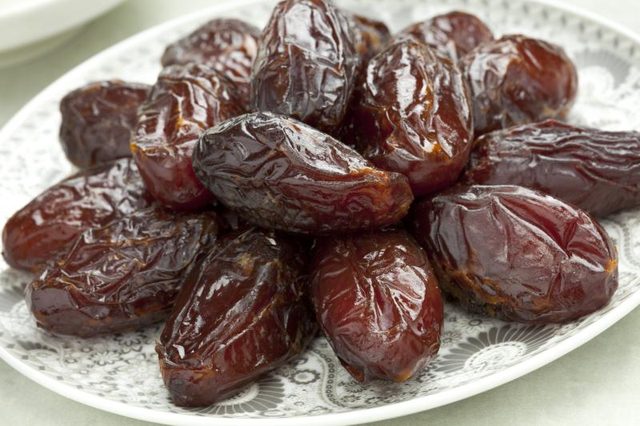 One of the most popular fruits with potassium is medjool dates. These are a natural source of sugar and are used in many types of raw cookies and bars. Each 100-gram serving offers 696 mg of potassium. Many individuals do not find them enjoyable on their own, but they can be used to make basic chocolate brownie treats by blending them in a food processor with walnuts, unsweetened coconut, and baking cocoa.
5. Figs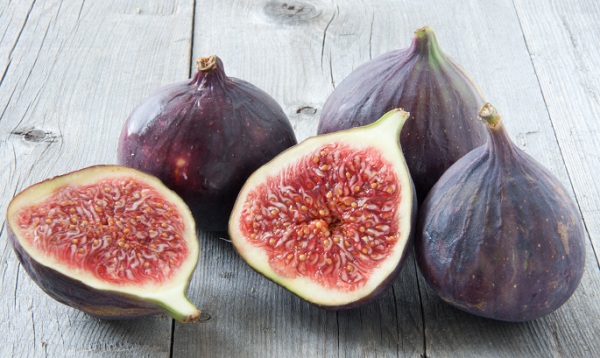 Another naturally sweetener that is perfect in baked goods or on salads is figs. These sweet fruits also provide 19% of the daily value of potassium with their 680 mg per serving. Fresh figs have less sugar and all the same potassium goodness. You can make them into your own version of Fig Newtons, blend them with oil into a salad dressing, or add to flavor salads.
6. Avocados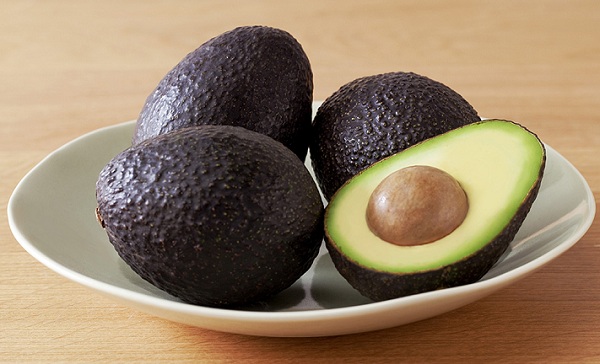 Avocado is usually known as a source of healthy fat but it is also high in potassium, coming in at 485 mg per serving. This is 14% of your daily recommended value. Avocado can be added to your diet in a number of ways. When blended with baking cocoa and milk, it yields chocolate pudding. Meanwhile, it is excellent to add on tacos, soup, or even toast. Some individuals also use avocado in place of mayonnaise on sandwiches. You can save avocados bought on sale for another day by blending the meat with lemon juice, salt, pepper, and freezing it.
7. Bananas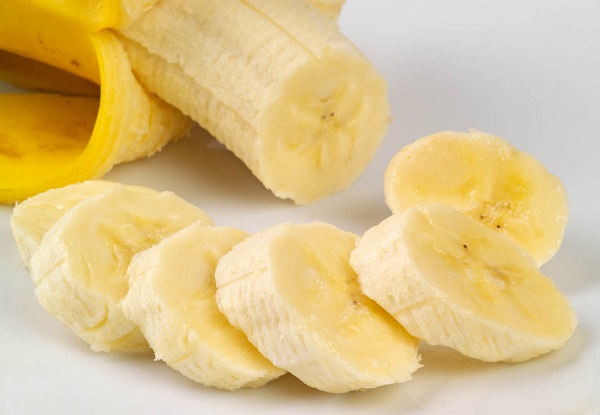 Bananas carry 358 mg of potassium. They are the most popular source of this nutrient for athletes who enjoy potassium to help prevent muscle cramps. For maximum potential, enjoy your banana when the peel starts to get small brown spots on it. This means that it is at peak ripeness. Bananas are delicious alone, on a peanut butter sandwich, or when blended into a smoothie.
8. Coconut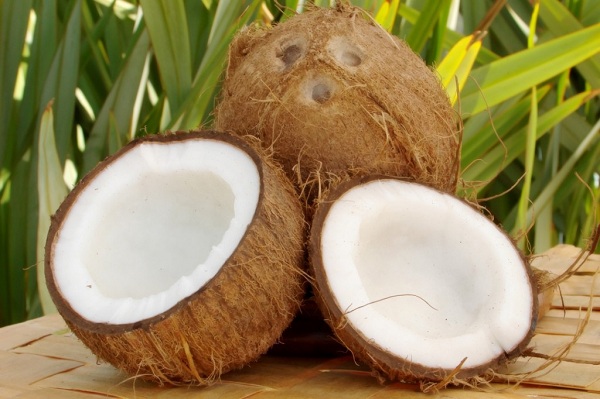 Another good source of potassium is coconut. This fruit has 356 mg of potassium and is also a healthy fat source. The best way to get it, aside from a fresh coconut, is through unsweetened coconut flakes. Products such as coconut oil, coconut milk, and coconut flour are processed to an extent that they are no longer good sources of the nutrient.
9. Kiwi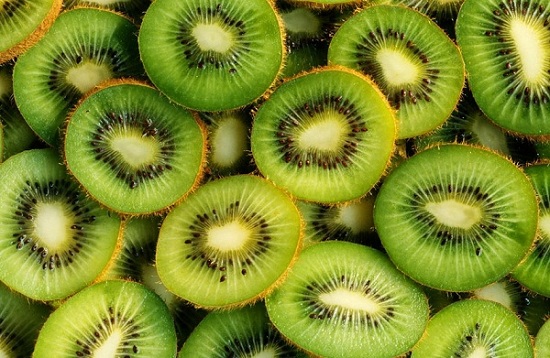 The small fruit of kiwi packs 312 mg of potassium. While they are not the richest of fruits with potassium, they are very versatile. Some easy options include eating them with strawberries, blending and freezing the kiwi into sorbet, adding it to chia seed pudding, or using as a topping for dessert pizza.
10. Peaches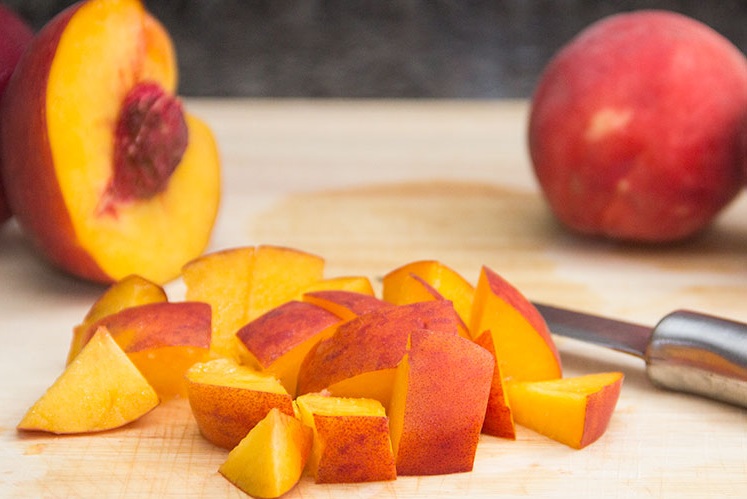 Peaches have 190 mg of potassium per 100-gram serving and are filled with natural sugar. Peaches are best when they are soft and juicy. If you don't prefer them in their natural state, consider sprinkling with honey and cinnamon and baking in the oven, adding to oatmeal or chia seed pudding, or pureeing and freezing into a healthy sorbet.
More Fruits with Potassium
| | |
| --- | --- |
| Fruits | Potassium in 100 g |
| Guavas | 485 mg (14% Daily Value) |
| Passion Fruit | 348 mg (10% Daily Value) |
| Persimmons | 310 mg (9% Daily Value) |
| Cantaloupe Melon | 267 mg (8% Daily Value) |
| Pomegranate | 236 mg (7% Daily Value) |
| Honeydew Melon | 228 mg (7% Daily Value) |
| Cherries | 222 mg (6% Daily Value) |
| Pummelos | 216 mg (6% Daily Value) |
| Nectarines | 201 mg (6% Daily Value) |
| Grapes | 191 mg (5% Daily Value) |