Summer is the time when most people are extremely conscious about how they look. Everyone wants a beach-perfect body and anything but water, especially when everyone else is asking for a round of sangrias. The good thing is that you can enjoy healthy alcoholic drinks that will not make you feel worried about your waistline. Keep reading to find some interesting options with low sugar, low carb, and low calories.
15 Healthy Alcoholic Drinks
1. Wine Spritzer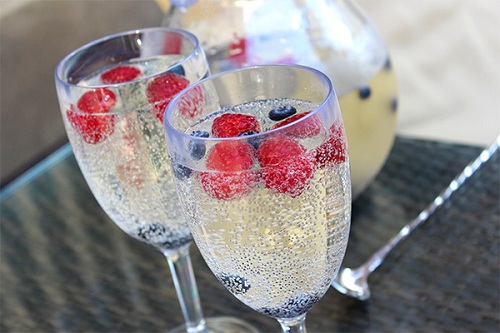 You can turn wine into a spritzer to make it healthy. An average glass of wine contains about 150 calories, but a wine spritzer will have 3 ounces of wine only and fill you up with 75 calories. Try it with white wines because they already have fewer calories.
2. Malibu Rum and Diet Coke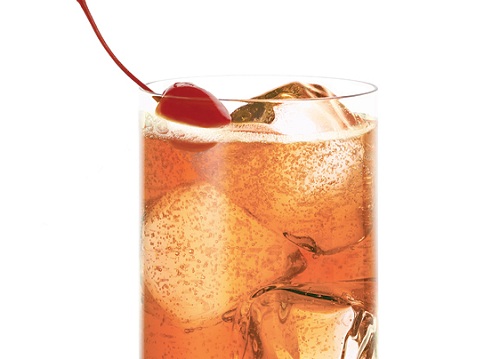 Rum may not be the best choice in terms of calories, but Malibu brand coconut rum is different and offers only 51 calories per ounce. Similarly, you can opt for diet cola instead of coke because it has no calories. Add diet cola to Malibu rum and you have your very own low-calorie alcoholic drinks.
3. Flavored Vodka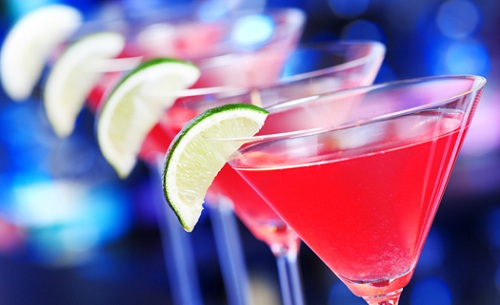 You get 64 calories per ounce of 80-proof vodka–there will be 96 calories per shot. Try flavored vodkas instead of splashed over the rocks because they have no additional calories. Add fruit garnish for a better taste.
4. Sea Breeze
It is hard to find low-calorie vodka drinks because they contain juices with added sugar. Try a Seabreeze cocktail instead, as it is made with cranberry juice, vodka, and grapefruit juice. Just ask the bartender to get you a drink mostly grapefruit juice and a little cranberry. You get only 11 calories from an ounce of grapefruit and 20 from an ounce of cranberry juice. Including a shot of vodka will help you prepare a drink with 113 calories only.
5. Tequila and Soda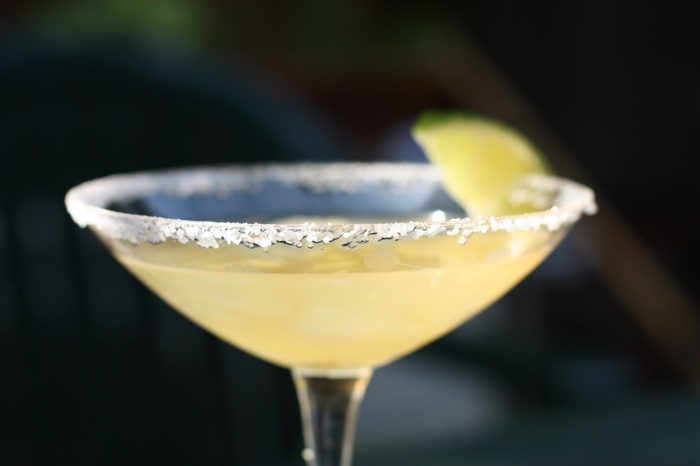 Frozen margaritas are popular and quite tasty too, but they contain over 250 calories. With added sugar, they may touch 350-calorie mark. Avoid sugary rim or flavored mixers and go for the classic margarita that is made with triple sec, tequila, and lime juice to cut calories to 150. Ordering tequila and soda with lime and orange garnish will make a perfect drink with only 95 calories.
6. Spirit Mixed with Iced Tea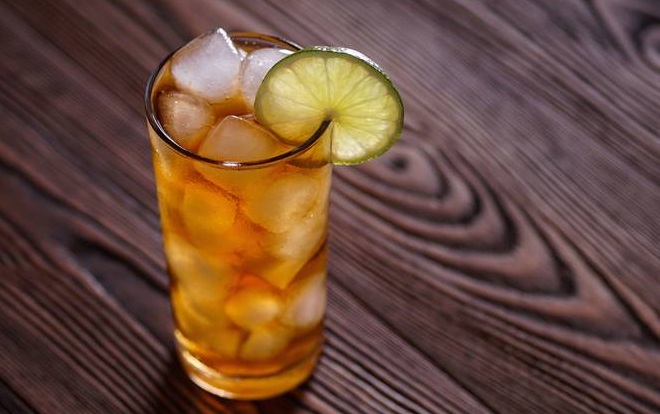 Spirits usually have at least 100 calories, but you can make them taste great by having iced tea mixed in them. Do not go for sweet tea though, because they are loaded with sugar.
7. Cranberry Gin Martini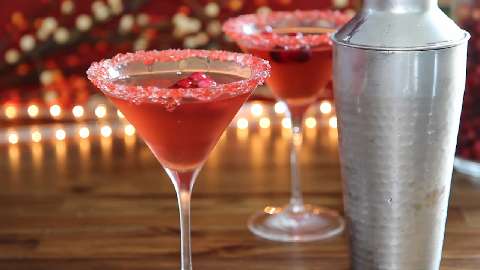 Try cranberry gin martini if you are looking for a mixed drink. Simply get the gin and pour it over ice, into a cocktail shaker. Add bitters and cranberry juice and shake for a few seconds. Get it into a cocktail glass and finish by topping it with an orange twist.
8. Rose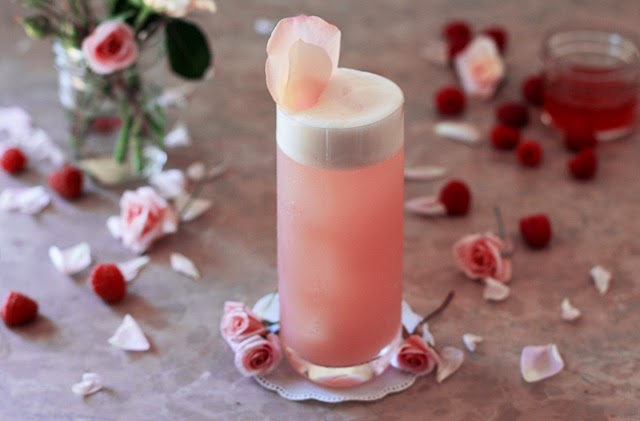 A glass of rose will help keep things simple. It is not as common as other sparkling wines, but you can still find it at most places. The drink contains less than 100 calories, which will not affect your waistline much.
9. Sake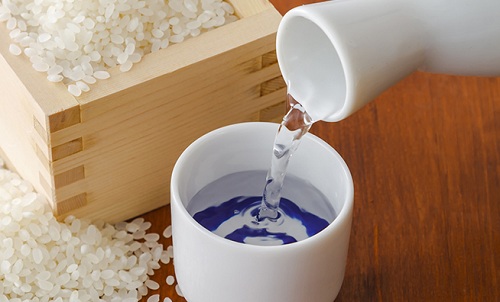 Sake is a dry rice wine and usually has higher levels of alcohol per ounce as compared to grape-based wines. The good thing is that it is lower in sugars, which is the reason why it does not pack as many calories as some other pure alcoholic drinks do.
10. Mojito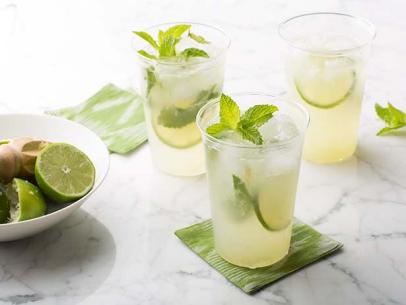 It is made with sugar but that does not mean you should run the other way. Just ditch the syrup and go for soda water, lime, and mint to keep your calorie intake low. You get about 100 calories from a shot of rum, whereas the syrup will have about 40 calories only.
11. Sour Apple Martini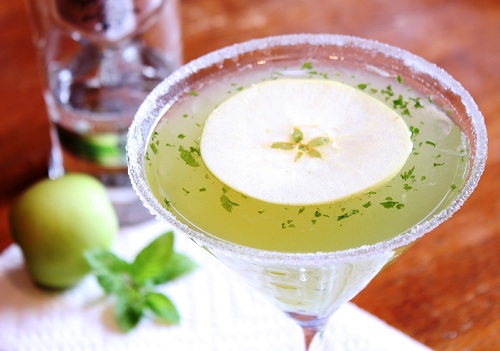 Healthy alcoholic drinks are not all about sippers like white-wine spritzers. Interestingly, not all martinis are off limits. You can always opt for a sour-apple martini made with 3/4oz each of sour apple liqueur and vodka, and 21/2oz of sour mix. This treat will provide you with 160 calories only.
12. Champagne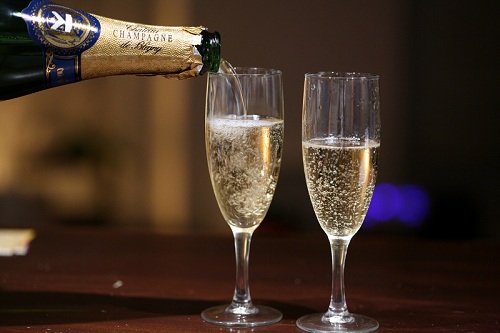 Going for a glass of bubbly is a better choice than beer and wine because a 4oz glass only has 85 calories. It means you will be loading yourself up with 15 calories less than beer. It is even better than a glass of wine.
13. Gin and Tonic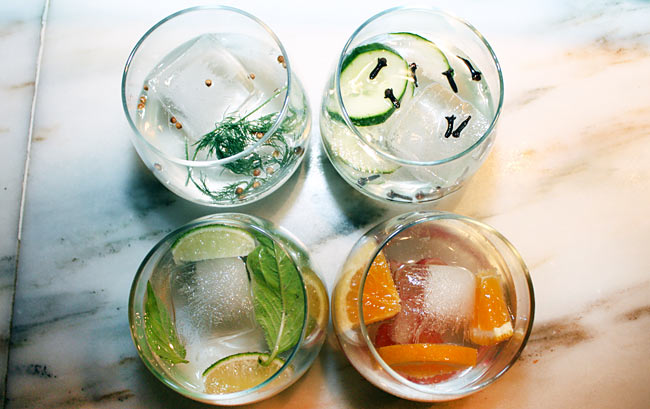 If you are tired of a vodka and Red Bull mix, you may want to try something else like Gin and Tonic. It keeps you from worrying about your waistline because 1oz of gin and 3oz of tonic have 103 calories only.
14. Bloody Mary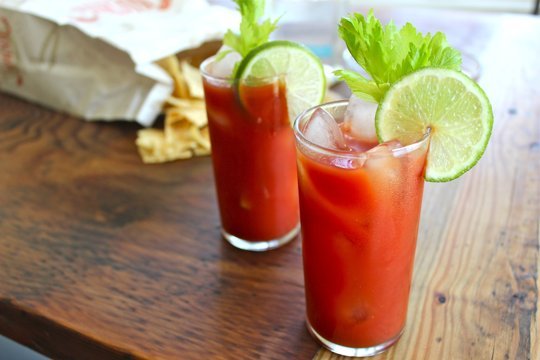 You get about 125 calories from the average Blood Mary–there may be 150 calories if you are going for a larger glass than a mimosa. You can try tomato juice as well that contains vitamin A, potassium, and vitamin C. The combo is just perfect.
15. Light Beer
Going for light beer is a better choice because it has 1/3 fewer calories than regular beer. Regular beer has about 150 calories, whereas light beer has only 100. It means you will end up saving 250 calories if you drink five beers.
Ways to Save Calories While Drinking
There certainly are some healthy alcoholic drinks to try, but you can also save calories by making small changes when having your next drink. Here are some suggestions:
Have a non-alcoholic drink soon after an alcoholic beverage. It means you should have a zero-calorie non-alcoholic beverage after a glass of wine or beer to keep you full. Try water in between and it will keep you from overdrinking.
Opt for low calorie mixers or avoid them altogether. Asking the bartender to use a diet soda as your mixer will save 100 calories. You can mix cocktails with club soda, water, artificial sweeteners, low-calorie juices, or sugar free syrups to save some calories. Avoiding mixers altogether and ordering spirits on the rocks may help you keep your calorie intake under control.
Dilute your drink with sparkling water or club soda to keep calories low. A squeeze of lime will also make a huge difference. Garnishing it with pineapple or a wedge of citrus will enhance flavor and cut calories as well.
Have a plan of action in mind before going to the cocktail party. Know how many cocktails you are going to dry and what ways you can use to cut back on calories. You can also limit your calorie intake in the day in anticipation. Eating a light snack before you head out to the party will also help limit the amount you drink.