It seems like there is an increase in flavored water consumption these days. And almost every day a new variety is being released onto the market. These waters come in such a variety of colors and flavors. People who do not like the taste of plain water may turn to flavored water, thinking they are perfect substitutes for water. The question is, is flavored water really a good choice?
Is Flavored Water Bad for You?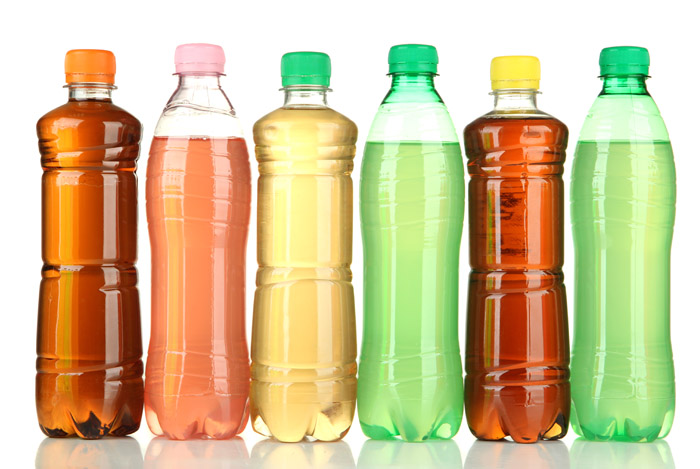 Actually, it depends. Zero and low calorie water that have natural flavors are in fact quite good since they are fortified with several vitamins and minerals, helping you keep hydrated while at the same time giving you the required nutrients. It is important to note what kind of ingredients are used in these products. Here are some tips and suggestions in order to help you choose healthy flavored water.
1. Watch the Sweeteners
According to the American Heart Association, excessive amount of artificial sweeteners or added sugar can contribute to obesity, and related metabolic and heart problems. Most flavored waters contain some sort of artificial sweeteners such as sorbitol and aspartame. Sorbitol can lead to diarrhea, while aspartame may cause several mental and physical side effects. People who are suffering from some sort of mental problems like depression or bipolar disorder are at an increased risk of being affected by these side effects.
2. Watch the Additives
Many flavored water drinks are packed with vitamins. Although vitamins are good for your body, there is a risk of consuming more nutrients than your body needs, especially when you are taking dietary supplements or consuming foods that are rich in vitamins. You'd better get what you need through a good balanced diet, rather than through supplements or flavored water.
3. Watch the Sodium
Is flavored water bad for you? There are some brands of flavored water that contain a high amount of sodium. It is advisable to simply avoid these brands since high sodium levels can lead to cardiovascular diseases and metabolic problems. You have no need to consume more sodium unless you have been doing high intensity cardiovascular exercises for more than 45 minutes.
It is, therefore, important to always read the labels before drinking a flavored water in order to discern the sodium and vitamin levels.
Note: The best choice is always to drink plain water. It is hard to know the exact ingredients, the amount of calories and the manufacture process behind the commercial flavored waters.
Healthy Ways of Adding Flavor to Your Water
Is flavored water bad for you? Now you know that some types of flavored water may not be good choices. If you really don't want to drink plain water, you can try these recipes to add flavor to your water healthily.
1. Berry, Peach & Coconut Water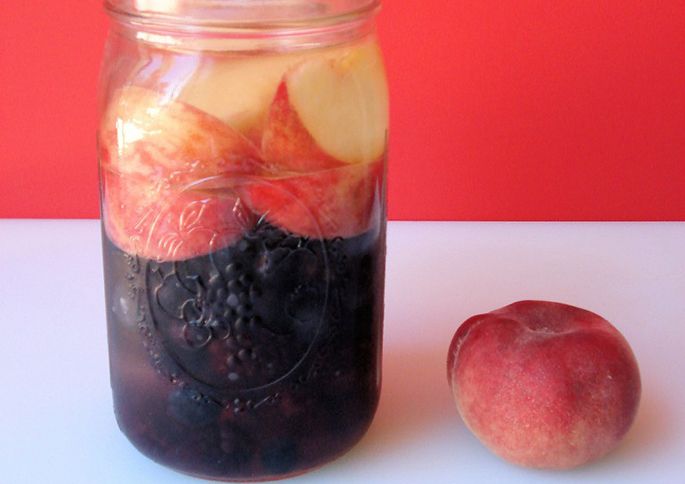 Ingredients:
2 cups of organic coconut water with no sweets
2 cut peaches
1 cup of organic blue berries
1 cup of black berries
6 cups of filtered water
1 clean glass jar
Directions:
Put the blue and black berries at the bottom of the jar, and then place peach slices.
Pour the filtered water and coconut water into this jar.
Stir everything well, and cover the jar with a lid.
Put the jar inside the refrigerator overnight and drink within two days.
2. Kiwi Cocktail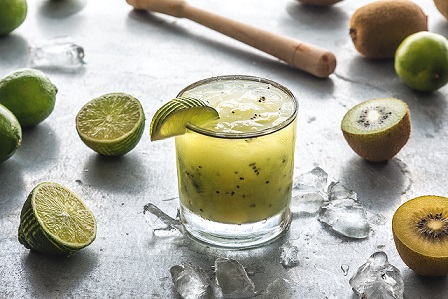 Ingredients:
2 quarts of filtered water
2-4 crushed ripe kiwis
Directions:
Put crushed kiwis into a jar, and then pour the filtered water.
Seal and refrigerate the jar for half an hour until cold. Enjoy!
3. Strawberry, Basil & Cucumber Water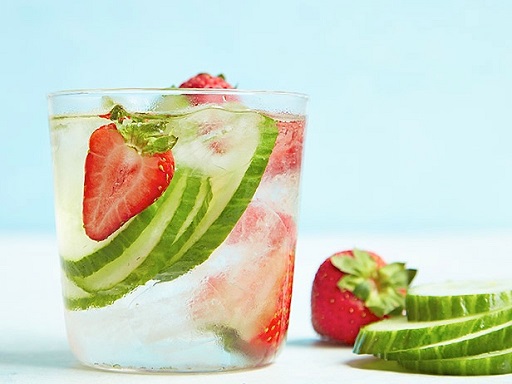 Ingredients:
1 sliced strawberry
3 or 5 cucumber slices
3 to 5 basil leaves
Filtered water and ice
Directions:
Mix everything and let it rest for 5 minutes, and then drink immediately thereafter.
4. Raspberry Lemon Water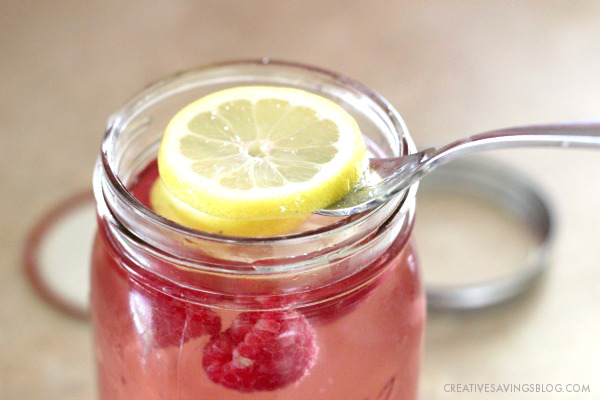 Ingredients:
2 dried dates
1 large cut lemon
8 cups of filtered water
2 cups of raspberries
Directions:
Place everything at the bottom of a big jar, and pour the water into the jar.
Refrigerate the jar for around 1-2 hours and then drink.
5. Mixed Melon Melody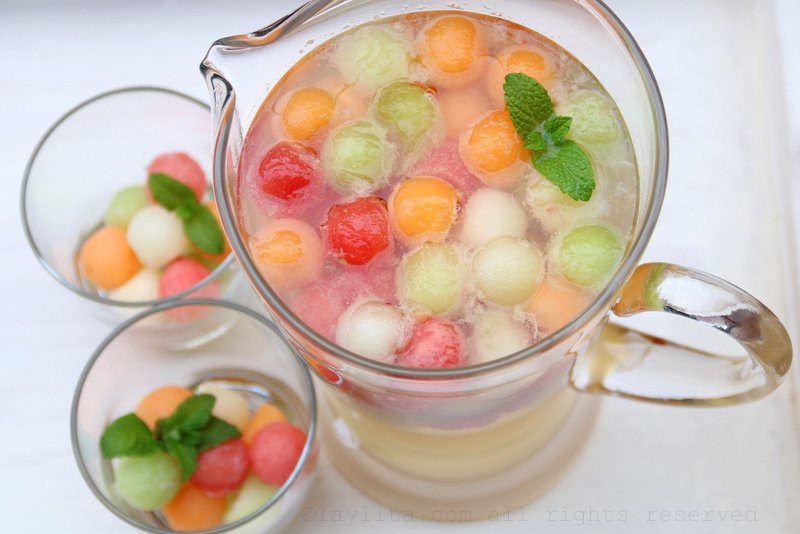 Ingredients:
1 cup of watermelon
2 quarts filtered water
1 cup honeydew pieces
1 cup of cantaloupe
Directions:
Mix everything with water inside a jar, refrigerate for several minutes, and then drink with plenty of ice.
6. Orange, Strawberry & Mint Water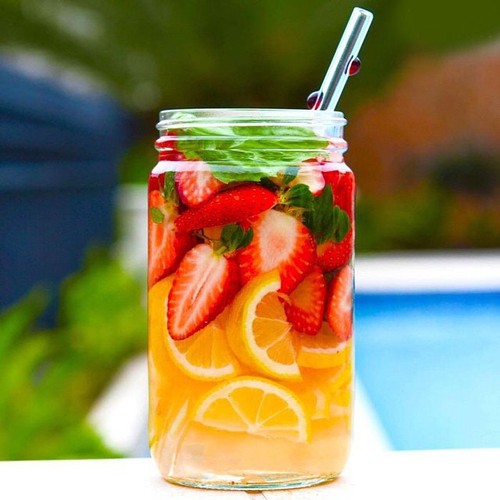 Ingredients:
Half a cup of sliced strawberries
Half sliced orange
A quarter fresh mint
16 ounces of filtered water
Directions:
Mix everything together, seal the jar and refrigerate overnight.
7. Pineapple Ginger Delight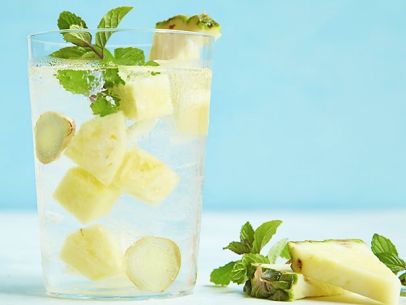 Ingredients:
2 quarts of water
1 cup of pineapple pieces
1 piece of thinly sliced ginger
Directions:
Mix everything inside a jar, seal and refrigerate. Drink with ice.
8. Cucumber Lavender Mixer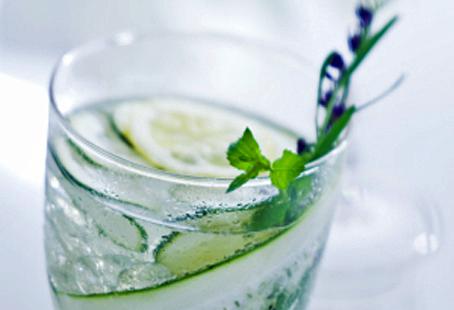 Ingredients:
2 fresh lavender springs
1 thinly sliced cucumber
2 quarts of filtered water
Directions:
Mix everything with water inside a jar, seal it up and then refrigerate for a while.
Is flavored water bad for you? Now you know the answer and learn so many easy ways to add flavor to plain water. Try them!