Would you be excited to buy an inexpensive cream that helps your skin lock in natural moisture, relieves skin irritation and prevents wrinkles? You probably have it in your own home, petroleum jelly or more commonly known by the brand name Vaseline. Vaseline is a popular brand in most if not all homes. So, is Vaseline good for dry skin? This article answers this question and outlines other uses of this old petroleum jelly.
Is Vaseline Good for Dry Skin?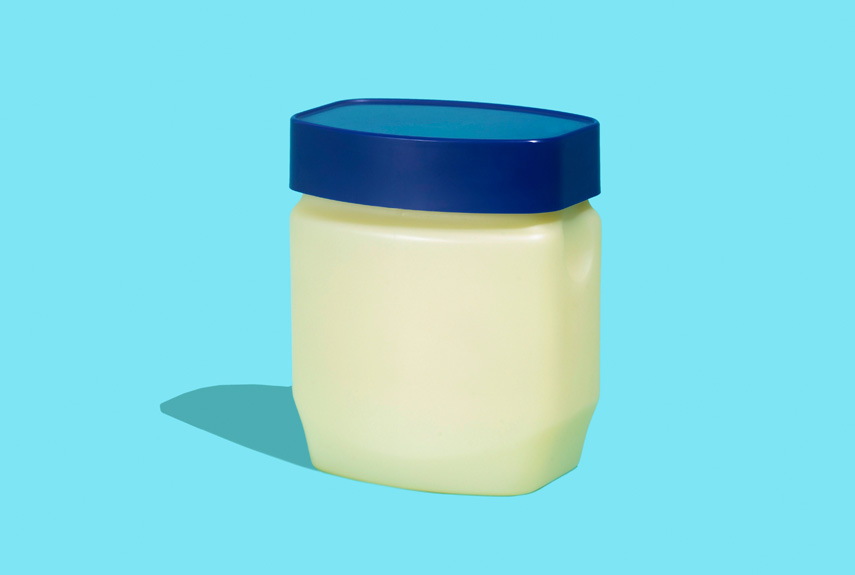 Petroleum jelly is an emollient and occlusive ointment which when applied leaves the skin soft and smooth. The skin tends to lose essential oils and transdermal water. Petroleum jelly prevents this loss and helps the skin retain its moisture. Hence, it is often referred to as a skin protectant or sealant in the cosmetics industry.
If you are still struggling with the question, is Vaseline good for dry skin? Here is the reason why you should try it. Vaseline petroleum jelly is made of mineral oil, paraffin and microcrystalline waxes. The three ingredients are blended together to form a smooth filling whose melting point is slightly above the normal body temperature. When this smooth filling melts, it flows to spaces between cells and covers the gaps in the skin's lipid barrier. Once it solidifies, it acts as a sealant that prevents water loss. In addition, Vaseline protects your skin from the effects of harsh weather and contaminants.
How to Use Vaseline for Dry Skin
Step 1
Take a warm shower or bath for about 10 minutes or less. Do not exceed 10 minutes because your skin loses its natural moisture every time you take a long shower or bath.
Step 2
Use a fluffy towel to pat your skin gently. Do not leave your skin completely dry or rub it because rubbing irritates your face and leaves it dry.
Step 3
Use your fingers to apply petroleum jelly on your slightly moist and warm skin. Use circular motions to massage petroleum jelly into your cheeks, chin, forehead and motion. Your motions should be circular and gentle. Use long, upward strokes to apply petroleum jelly on your neck. Start from the lower part of your neck and move your fingers upwards to your chin. Continue massaging your skin until both your skin and fingers are dry.
Step 4
Repeat this process every time you take a shower or bath. You can also apply the jelly after cleansing your face to help your skin retain its natural moisture.
Step 5
Apply petroleum jelly on dry and chapped parts of your skin throughout the day.
Unexpected Ways of Using Vaseline
Having answered the question, is Vaseline good for dry skin? Let us look at other uses of Vaseline.
1. Vaseline Removes Lash Glue
You should remove false lashes before going to bed. Jugging them damages the delicate skin around your eyes. If some lash strips are stuck, apply Vaseline with a cotton swab on your lash line. Wait for a few minutes then peel them off gently.
2. Prevents Brows
You can use Vaseline to keep your brows including stubborn brows in place all day. Rub some petroleum jelly between two fingers then apply it on your arches.
3. To Conceal Split Ends
Split ends are not attractive. Applying a small of amount of Vaseline on split ends moisturizes and hides their appearance. You must be careful when applying Vaseline on your split ends because too much of it will make your hair look greasy and messy.
4. To Open Your Nail Polish Cap
You can open a stuck cap of your polish without damaging your nails or hurting your fingers. Applying Vaseline on the bottle's thread makes it open easily.
5. Vaseline Heals Sunburns
Sometimes we forget to apply sunscreen when at the beach or basking in the sun. Exposing your skin to the sun for long hours leaves it red and is sometimes painful. Applying Vaseline to sunburns helps your skin lock in moisture and prevents peeling.
6. It Makes Your Lashes Conspicuous
If you prefer minimal beauty products on your face, you can use Vaseline to make your lashes look shiny and thicker. Vaseline makes your lashes look longer and more luminous, and grow faster.
7. Vaseline Can Be Used on Your Nails
Rubbing Vaseline on your nails several times in a day softens and improves the appearance of your cuticles. When used in a manicure, Vaseline makes your cuticles pliable when tending back. It is an excellent care for your fingertips and restores the glisten and shine on your nail polish.
8. Use for Your Teeth
Most people think that Vaseline is only used on skin. Applying Vaseline on teeth is an old trick that was used to make dancers and performers enthusiastic about grinning. Today, applying jelly on your teeth is a beauty tip that prevents your lips from sticking onto your teeth. You can use this tip when applying your lipstick to ensure that the lipstick does not get to your teeth. Only a small of amount of jelly would do.
9. Vaseline for Hair Use
Applying Vaseline on hair has several benefits. It helps your hair lock in moisture and treats a dry scalp. Vaseline should be used sparingly on hair because it is difficult to wash out. It helps reduce scaling and itching caused by dandruff. When using Vaseline for this purpose, apply it on your scalp and rub it in gently before shampooing your hair.
Applying a mask of Vaseline along your hairline protects your skin against harmful hair dyes and the effects of perming and straightening chemicals. Vaseline is also used in place of styling gel. Rub a small amount of the jelly on your hands and apply it thoroughly on your hair.
10. Heals and Prevents Rashes Due to Chaffing
When tackling the question, is Vaseline good for dry skin? We discovered that Vaseline protects and heals the skin. Many people suffer from rashes caused by chaffing. Vaseline prevents this condition. Runners and cyclists use the jelly on their thighs to protect their skin from rashes. You can use Vaseline to prevent nipple chaffing or as a protecting coat for any part of your body.