If you have ever thought about adding a protein shake to your fitness routine you may become overwhelmed when you see the rows and rows of choices you will have to select from at the health food store. Finding the right one could make all the difference in how you look and feel. The reviews on this page will highlight the pros and cons of the Premier Protein Shake.
About the Premier Protein Shake
The information on the Premier Protein Shake reviews and ingredients will help you take all of the information that is available and decide whether it is something you would like to invest in or not.
While the Premier Protein Shake has all of the usual ingredients that most body building supplements have, many people have complained about the taste. Up until recently this low calorie shake and food replacement product was only available in chocolate. After several reviews the company expanded their selection to include vanilla.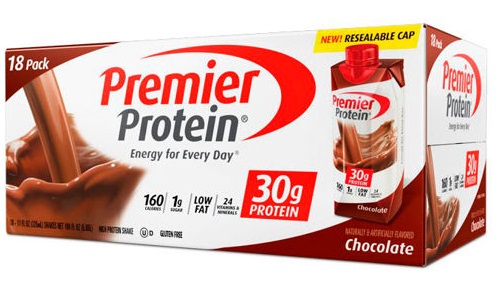 What's in Premier Protein Shake?
Listed below are the ingredients and nutritional information for both the chocolate and vanilla Premier Protein Shake.
Diet Info and Calories in Premier Protein Shake, Chocolate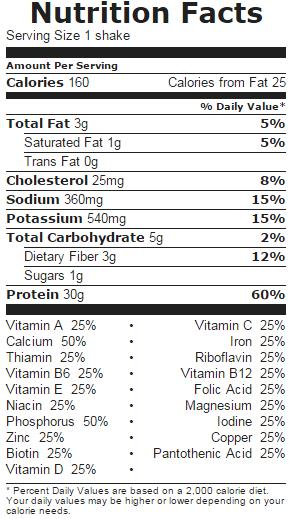 Diet Info and Calories in Premier Protein Shake, Vanilla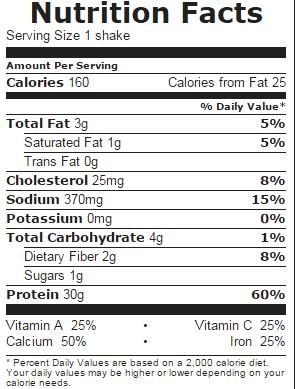 Image source: https://www.fitbit.com
Premier Protein Shake Reviews
There are many more aspects of this protein shake that you should consider before buying it. You need to know how effective this shake is in helping you to achieve your fitness goals. Based on the cost of the product as compared to other protein shakes is it a good value? Here are some Premier Protein Shake reviews that may be able to help you decide if this is the shake for you.
Taste
"I have found the Premier Protein Shakes to taste great. I don't usually like the taste of protein shakes, they taste like powder. But I add some ice and a banana to my shake and it is awesome."
"Originally the taste and texture of this product were very good but the company went and changed the formula. Thankfully Pemier Nutrition took the reviews and comments to heart and went back to their original formula. It is a good meal replacement product and a great source of protein. I actually have switched over from Muscle Milk."
"I tried the chocolate shake and it was absolutely disgusting. It was one of the worst protein shakes I have ever tasted. I love chocolate but even that didn't help. I really want my money back."
Amount of Protein
"I was told to take these shakes by my doctor because of my resistance to insulin. I have found that these shakes taste better than the Atkins shakes and they have twice the amount of protein."
Value
"While I do love these protein shakes, it is hard to get a consistent product. Depending on where you make your purchase you may end up with a protein shake that is lumpy or has the consistency of pudding. Not sure why the product is different depending on whether you buy it from Costco or Amazon."
"Just a warning about what you will actually get when you purchase the Premier Protein Shakes. I bought a case at Sam's Club and the very first one I opened up was bad. I took a couple of sips and then a big glob came out of the container. It actually made me sick to my stomach. Be careful as to where you are buying this product. It wouldn't be unusual to purchase a case that has gone bad."
"Generally speaking this product holds its own against many of the popular protein shakes on the market, such as Ensure, Special K Protein, and Muscle Milk. They are low in carbs and calories and high in protein."
"I would not buy this product again! I've read other Premier Protein Shake reviews and decided to give it a try. But the result just disappointed me. This product tastes so gross and it is not filling at all. And I have to keep eating something else to satisfy my stomach."
Ingredients
"I have found that I have much more energy with these protein shakes. My hair is starting to grow back and my nails are not brittle and breaking all the time. So glad this shake does not have soy in it."